I am a HUGE fan of reading anything dealing with fitness including magazines. Each month there are new faces on the cover of Oxygen, as well as competitors hitting the contest scene. As this new year of 2008 continues to unfold – Lets take a look back at 2007 to the fitness models who in my opinion, established their bodies claim to fame.
There are women who inspire me with their defined abs, strong shoulders and awesome arms.
Before I give my opinion on last year's most popular models, let me give tribute to "The first Fitness Super Model" which is by far… Monica Brant. She has class appeal and has been in the industry for a VERY long time.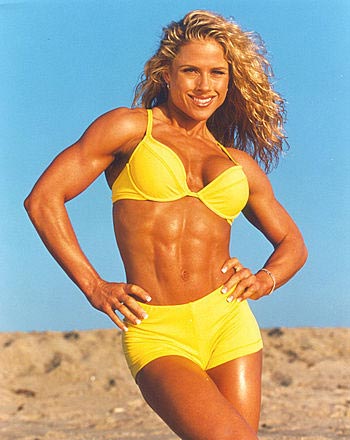 1. Alicia Marie
WOW! This woman is on the newstands RIGHT NOW on both Fitness Rx and Oxygen Magazine. Not only does she represent a 'minority' group in fitness modeling and the newest sponsored athlete for BSN supplements, but she's got a great personality with lots of pizazz and energy.
2. Jennifer Nicole Lee
This fitness mom of 2 has made an empire off her transformed body. While I do think genetics played a significant role in her weight loss, there is no doubt that losing weight after 2 kids is a battle regardless of your background. Like Alicia Marie, she has been on the cover's of both Oxygen and Fitness Rx. However, she's also graced the covers of Muscle Mag and other popular fitness mags.
3. Timea Majorova
Timea has been around for a while and we've seen her body transform from a 'body builders' body to a now svelte, petite, semi-soft yet lean physique. She's got sultry appeal and has been a mainstay for many, many years.
4. Mandy Blank
When I saw this woman's back in a fitness magazine's workout article many years ago, I was soooo inspired. She looks good with brown hair, red, hair and now, blonde hair. Mandy has been around for many years as a competitor and model and while we don't see her as much as some other models these days – she's a perennial favorite of mine.
5. Maggie Diubaldo
This woman is now sporting hair extensions (of course this is speculation only) as her short hair is her truest brand identity. Besides her beautiful face, and short haircut, her super cut abs and long lean legs is her claim to fame in the fitness world. She is a natural beauty and I love reading anything about her.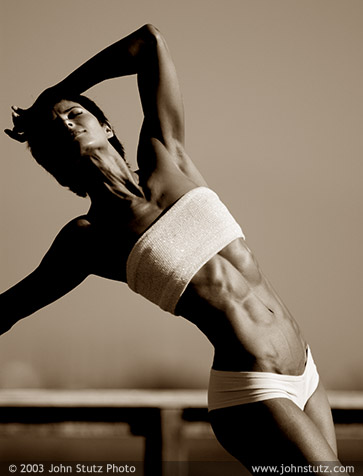 6. Jamie Eason
Lastly, this 'girl next door' has followed in Maggie's footsteps by adding another short hair cut to the mix that made her stand out as 'the world's fittest model' in 2006. That contest catapulted not just an array of beautiful pics, but also a ton of online fanfare AND a contract with bb.com. I think she's got a great smile, a bubbly personality and a fine tuned physique that deserved the praise it has achieved.